Ways to Advertise on Reddit for Free
Advertising is a marketing activity that helps to reach potential customers and encourages them to pay attention to your products or services. Technology makes this marketing activity much easier than before through advertising on social media platforms.
With just a few clicks on social media, anyone can now reach thousands of people in seconds. If you are searching for such a social media platform, you should consider Reddit. It is a well-known advertising platform that has millions of visitors. Apart from the paid advertising service, Reddit also allows its users to advertise for free.
In that case, you will need to follow some simple ways to advertise on Reddit for free. For example, you have to create a Reddit account, find subreddits, follow Reddit rules, post engaging content, and many more.
Don't you get how? Then check out the entire context; here, you will find in-depth information about these.
Why Should You Choose Reddit To Advertise?
Advertising on Reddit will bring a huge opportunity for a business owner. It will help target more audiences than advertising in traditional ways. Some of the significant benefits of advertising on Reddit have been illustrated below.
●  Audience Targeting
Most social media platforms' advertising methods target limited categories of individuals, such as regions and interests. In that case, Reddit targets audiences in large categories through subreddits.
Subreddits help to reach a certain group of individuals with specific interests. This way, you will get very specific and influential audiences from more than 9,000 subreddits on Reddit.
●  Easy To Open New Subreddit
Due to Reddit's open nature, it allows users to create new subreddits with the same interest. Your created Subreddit will work as a specific niche where you can add other users and post your advertisements.
Unlikely, it is challenging to get subscribers to a new Subreddit. In that case, you should consider buying Reddit profile subscribers to get better threads and conversations in the Subreddit. This will help you to reach more people, and audiences will be a piece of cake for you.
●  Engagement Opportunity
Reddit is considered one of the largest online forums to discuss, communicate, and share thoughts and opinions. On this platform, you can easily host AMA (Ask Me Anything) in your selected Subreddits to get responses from people on how they think about your business or brand. Apart from that, Reddit allows users to share relevant content continuously, which will help to build trust among users.
●  Relatively Easy To Use
Compared to other social media platforms, Reddit is quite easy to advertise on. It is considered a self-serve advertising service. So, you can easily advertise your business on Reddit using link and text ads without needing a developer or designer. Additionally, its easy-to-use interface will allow you to upload photos with links and text to the advertisement.
Simple Ways To Advertise On Reddit For Free
Along with paid advertising, you can also advertise for free on Reddit. In that case, you have to follow the right path; otherwise, your advertisements will be rejected in the approval process. This is because Reddit always ensures functional, accurate, and legible ads. Below, we have talked about the right ways to advertise on Reddit for free.
1. Set Up A Reddit Account
To start the journey with Reddit, you will first have to create an account for your brand or business. In that case, you should use your company or brand name and other information rather than your own name.
When you post different valuable content related to the newly created account, the name will help to grow your brand presence. This way, you can build a connection between your post and the brand.
2. Find Your Subreddits
Choosing the right Subreddits is a crucial step when advertising on Reddit for free. You will find thousands of interest-based Subreddits where you can share blogs, fun facts, jokes, videos, and more. These Subreddits are the ideal place for advertising for free.
But, you should start with Subreddits that are related to your business, service, or brand. So, start searching for Subreddits; once you get one, check the about section, where you may find a list of relevant groups. Before joining any Subreddits, consider the below things first:
Ensure your chosen Subreddit is active and sounds perfect for your business.
Read the entire Subreddit rules, which will help you know what content you can post.
Note: If you can't determine whether your chosen Subreddit is active or not, you can take the help of any third-party tool like Redditlist. With this tool, you can easily check how active a Subreddit is, its growing status, subscribers, and many more important details.
3. Follow The Reddit Rules
Following the Reddit rules, you can ensure that your free advertisement will not be removed or downvoted. These rules are equally important in both Subreddits and the entire Reddit. You will find information about the right tags, posting time, and posting formats in the Reddit rules.
If you follow the rules properly, your advertisements will not only get a positive impression but also remain visible for a longer time. You will find the rules for specific Subreddits on the Subreddit's home page. So, before posting content, ensure you have a good idea about the Subreddit rules.
4. Post Engaging and Valuable Content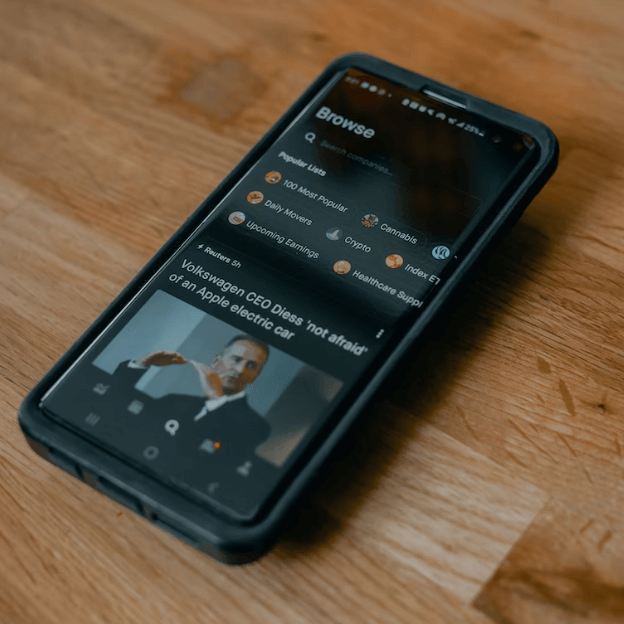 The most influential and valuable thing about Reddit advertisements is content. As content helps to enhance site traffic, you should create engaging and valuable posts for your advertisement.
Having good content will not only build trust in audiences but also show that you're being transparent. Typically, you can post different types of content on Reddit, including posts with videos.
The good thing is following some factors; you can turn your content engaging. Here we have pointed out some ideas about that:
Check all the previous posts on your chosen Subreddit and find out which types of posts performed well. In that case, you should not copy any subject or content from the previously published posts. However, you can get inspiration from reading the previous posts to find content to write about.
If you write a blog, find out the common problems related to your topic and solve these issues in depth so that the audience thinks you are a professional in this field.
For making a product or service advertisement, add some interesting video clips that catch the audience's eyes.
Point out all the significant benefits of your services or product in the advertisement so that viewers and readers are interested to know more about it.
Make sure your content language tune is natural and conversational. Avoid writing sound robotic content, which can be the reason for the post being downvoted.
5.  Offer Exclusive Deals
Apart from creating engaging content, it is better to add different offers that pay attention to audiences easily. Typically, human nature is more prone to being attracted to products or services that offer discounts.
Besides, if you decide to post the same content in different Subreddits you should make some changes related to the specific Subreddit. In that case, it is better to avoid copying or pasting the same content into different Subreddits.
6. Engage With Reddit Consistently    
Engaging with Reddit is another aspect to consider when free advertising. It will help to create and maintain a positive impression of your ads. In that case, you can follow the things discussed below to be active on Reddit.
Post quality and valuable content regularly on your chosen Subreddit. It will help you show the other members on the Subreddit that you are active.
Whenever someone comments on your posts, respond to the comment in the comment section. Keep the conservation unless the commentator is satisfied with your answer.
When responding to any comment, remember that you are representing your brand or company. So, avoid any negative or hostile comments which may cause your posts to be downvoted.
Remain your comments in the comment section, which will impact the performance of your free advertisements.
7.  Post An AMA (Ask Me Anything)
Creating an AMA is an excellent way to inform individuals about your service or product. Users can ask questions about your brand and you when you create an AMA. For an AMA post, you just have to create a post on https://www.reddit.com/r/AMA with a title about your brand or company. Then, answer questions as they display.
8. Avoid Spammy Techniques 
While advertising on Reddit, you should avoid spammy techniques. It may have a small impact, but you may lose the ability to engage your audience. If you go through the steps above properly, you won't have to apply any spammy techniques.
So, you should always keep away from things that seem distorted. In that case, you can avoid over-capitalizing your content to prove that you are not a scammer. Additionally, you should set up your profile with accurate information, so the audience doesn't distrust you.
Conclusion
Running out of breath! Does it seem difficult to advertise on Reddit for free? Although the ways to advertise on Reddit for free seem lengthy, you can reach a vast number of people this way.
As you have seen, we have provided adequate information about advertising on Reddit. Typically, paid advertising is easier on Reddit compared to free advertising.
But if you follow the steps discussed above properly, you can ensure that you will get a significant advantage in your advertisements. Since millions of people visit Reddit daily, grabbing their attention will be easy if you go on the right path.