How to Choose a Laptop for College Students
No doubt, students' lives hugely depend on a well-chosen laptop since we spend a huge part of our time with this device. We take notes at lectures, write essays, do research, and conduct zoom calls. Not to mention entertainment, be it watching movies or editing videos.
Typically laptops for students are inexpensive and not very powerful. Nevertheless, they are enough to perform typical tasks. However, some still buy too weak models and later regret it. Or vice versa – pay a lot for unnecessary functions.
Well, we perfectly understand your feelings since we were in your shoes once. Thus, use our step-by-step guide to know which criteria to keep in mind. Plus, recommendations will also come in handy when selecting a laptop for standard business tasks such as office programs, corporate mail, and video conferences. Internship and first job are near at hand, right?
Ergonomics
A study laptop doesn't have to open 180 degrees with one hand. However, it's essential to make sure the touchpad and keyboard are convenient to use.
To do this, better come to the store and evaluate different laptops, as everyone has their own ideas about convenience. Moreover, you can always free up time in your schedule to pay attention to an important purchase. Basically, all you have to do is google "write paper for me," and you'll find great authors in no time! Thanks to their experience and talent, your academic problems will be solved at the highest level.
Autonomy
Well, it will be cool if the chosen laptop works for 4-5 hours straight. Many laptops have claimed battery life of 8-10 hours or more, but once you connect to the Internet or watch a movie, the battery will run out faster.
Screen
The optimal diagonal for a study laptop is 13-15 inches. Once you go for a smaller option, you will save quite a bit in weight and dimensions, but the keyboard will not be as comfortable. Plus, the text on the screen will be harder to read. Meanwhile, laptops with 17-inch screens serve as replacements for PCs we've got at home: they don't fit into standard backpacks and are heavy to carry.
Another mandatory thing to search for is the type of matrix. TN is the cheapest option: it's perfect if you look directly at the monitor and work in good light. But it will be hard for others to look at your screen since colors are distorted at an angle.
IPS is one of the most common variants today: such matrices have good color reproduction and are rather bright. But be careful – budget IPS can be whitish. So, be sure to go to an offline store and check things yourself. It's like using a free trial: it's hard to make a decision without trying something in practice. Basically, the screen resolution must be at least 1920 × 1080 pixels (Full HD) so that the image isn't grainy.
CPU
A study laptop doesn't need amazing performance, but you certainly don't want endless lags either. Therefore, it's better not to buy a laptop with an Intel Celeron processor. Instead, go for the latest generation Pentium or Core i3.
Video Card
If you use a laptop for typical study tasks, a video card built into the processor is quite enough. Indeed, one should study devices with a discrete one if they have high requirements for performance and image quality. But surely, good laptops with discrete graphics cards are more expensive.
RAM
Even if you need a laptop for some ordinary tasks (like essay writing), go for 4 GB of RAM, or preferably 8. But, of course, it won't be enough for gaming purposes or demanding software. It would be super cool if you could expand the memory: for this, pay attention to laptops with two memory slots.
Storage Device
If the laptop has an SSD (solid-state drive), this is convenient due to such features:
the system boots in approximately 15 seconds;
carrying a laptop from one place to another doesn't influence how the SSD works;
the SSD performs silently.
It's simply amazing if the SSD is connected via the fast NVMe protocol: the speed of the drive will increase. But then the laptop has to be connected to a power outlet: when running on battery, the speed of the SSD can be lowered to save it.
Instead of an SSD, you can try a regular hard drive (HDD): it has the same volume and is cheaper.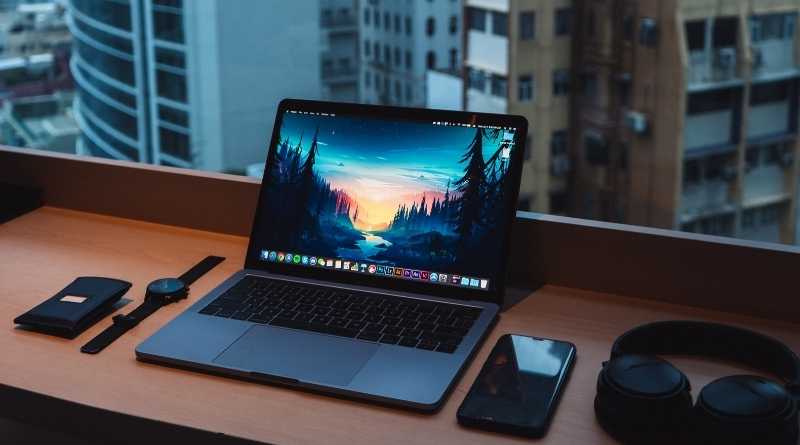 Connectors and Interfaces
If the laptop has 2 USB ports – it's cool. But the more – the better. Perhaps you are to recharge your phone and use a flash drive and a mouse at the same time. Plus, you can always connect an external USB hub.
If the port supports the USB 3.0 standard (also known as 3.2 Gen 1), files from the flash drive and back will be transferred at speeds up to 0.6 Gb/s. However, it can be lower since it also depends on the flash drive itself.
A built-in Bluetooth module won't hurt as well: you'll be able to wirelessly connect a smartphone, mouse, or headphones.
As for the camera, it should be good, since most of us study online these days. Thus, 0.3 megapixels will not be enough, but 1 or 2 will do.
To Wrap It Up
Now let's talk about specific models that meet the described criteria.
HP 14s-dq2012ur: affordable laptop with optimal dimensions and weight (1.46 kg). The battery lasts for 9.5 hours of operation.
Acer Extensa 15 EX215-22G-R06J: this laptop has 8 GB of RAM and up to 7 hours of battery life.
Lenovo IdeaPad 3 14ITL6: a good mid-range model with a battery life of up to 7.5 hours.
DELL Inspiron 3501: the battery will last 4.5 hours, and the device weighs 1.9 kg.
ASUS X515EA-BQ091T: this 1.8 kg laptop lasts up to 5 hours on a single charge. The viewing angle of the IPS display is 178 degrees, which is convenient for showing your projects to friends and teachers.
Decide which characteristics are your top priority and choose the laptop that suits you best.